Quality control
The company has developed a quality assurance plan which helps to eliminate errors right from the receipt of raw materials in to the factory, processing and unto exit of finished products.
Great care is taken to ensure accurate composition of material for strong bonding, optimum weight and dimensions for higher life and fine brazing for mechanical strength. The company has in-house facility for making dies and all other necessary equipments to cater the special needs of the customers. Latest technologically upgraded machines from Germany and China ensures accuracy and flawless quality.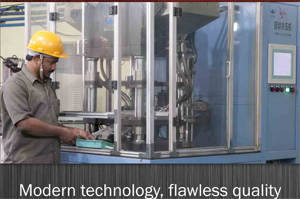 Research and Development
Research and Development is an imperative activity at Sharp. In the ever changing scenario of stone processing techniques, diamond tool industry has faced a tough challenge in both technology and price sectors. Continuous R&D and stringent quality control system has enabled Sharp to cope with the challenges.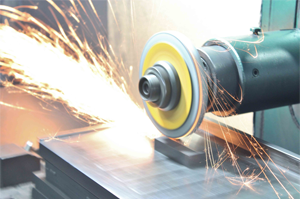 Technology
Sharp has latest computerized machine line to ensure quality product. It's engineering and design section is capable of providing customized tools to meet specific demands of its clientele. Wide range of exclusive Sharp products include multilayered segments with varied combination of single to nine layers. These kinds of segments are made for both Gangsaw and Block Cutters.