Safety while using Sharp Diamond Tools
Precaution is better than cure. Safety must prevail for all work.
A safe work environment influences both project's direct and indirect cost. Costs associated with accidents, including lost costs, worker's comp claims, insurance costs and legal fees are minimized in a safe work environment. So are the indirect costs that follow, including the lost productivity, loss of time and efforts. The loss of productivity is more harmful than a person's absenteeism. Firstly, the person involved in the accident will be reluctant to work, consequently other people will turn their attention to dealing with the incident and the productivity will remain affected for the rest of the day.
Reducing Injuries Reduces Costs To Your Business
Safe Workers Are Loyal Workers
Safety Improves Quality

Wear face mask, examine all machinery and equipment for beginning operation and handle all equipment and machinery according to the manufacturer's regulations.

Use head gear while working in very noisy area.

Use mouth mask while working in dusty area.

Use when you are welding or brazing.

Useful for working in muddy area.

Use safety guards to prevent contact from tools while working.

Place this sign to the areas prone to such accidents.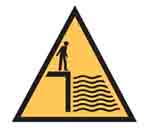 Deep surfaces should be well informed to everyone and precautions should be taken.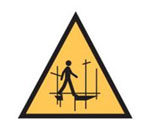 Working on scaffolds with tools is a very dangerous task and the worker should always be accompanied by another.

We can't avoid all the adversities but we should be ready to tackle them asap. A First-Aid Kit is a must to be at a place of easy accessibility and visibility.

All accidents no matter how minor must be reported to supervisor. A SOS phone should be installed at the areas of great risk.